Stocks tumbled, then stumbled to an unimpressive finish on the first trading day of 2019, leaving doubt in the minds of many after the rout that was December, 2018.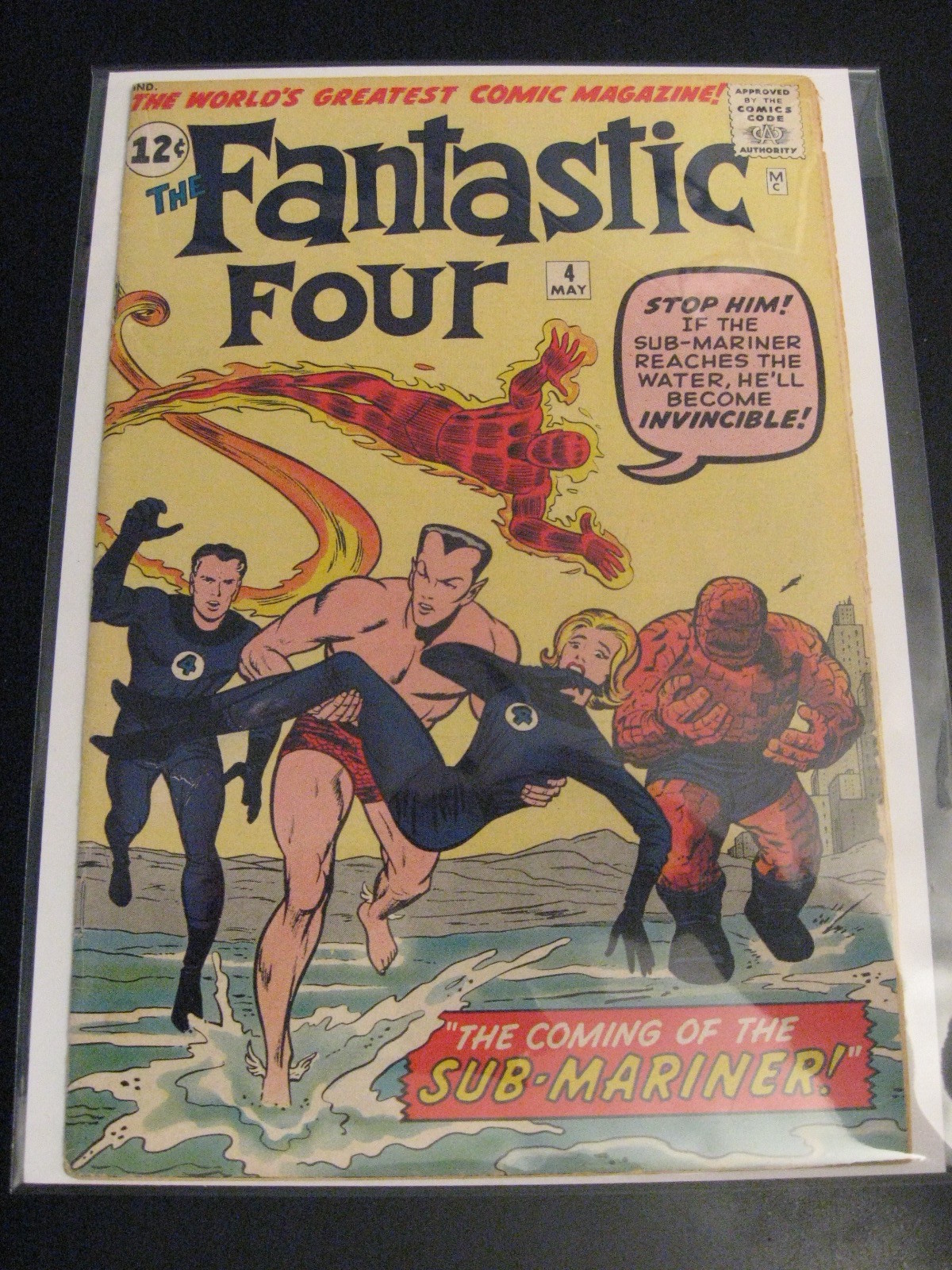 What's more impressive than chasing stocks are the devotees of Marvel comics, especially the 12-cent variety from the early 60s. If you're in your 60s or older, you may remember this one from your youth. If you gave it away or trashed it, as many of us did, you might be sick to see what it's worth today.
In a recent ebay auction, the
#4 issue of Fantastic Four sold for $4,489.00
, in very fine condition.
Wow! Who knew that 12 cents could turn into four grand?
Just consider, if one had saved 100 comic books from the early 60s - the ones our parents and teachers said were just a waste of time and money - and kept them in good condition, you might have a nest egg of nearly half a million dollars sitting in a box about two feet high. Ounce for ounce and pound for pound, these early comics are worth in weight more than gold.
Amazing... Spider-Man tomorrow.
Dow Jones Industrial Average January Scorecard:
| | | | |
| --- | --- | --- | --- |
| Date | Close | Gain/Loss | Cum. G/L |
| 1/2/19 | 23,346.24 | +18.78 | +18.78 |
At the Close, Wednesday, January 2, 2019:
Dow Jones Industrial Average: 23,346.24, +18.78 (+0.08%)
NASDAQ: 6,665.94, +30.66 (+0.46%)
S&P 500: 2,510.03, +3.18 (+0.13%)
NYSE Composite: 11,383.53, +9.14 (+0.08%)